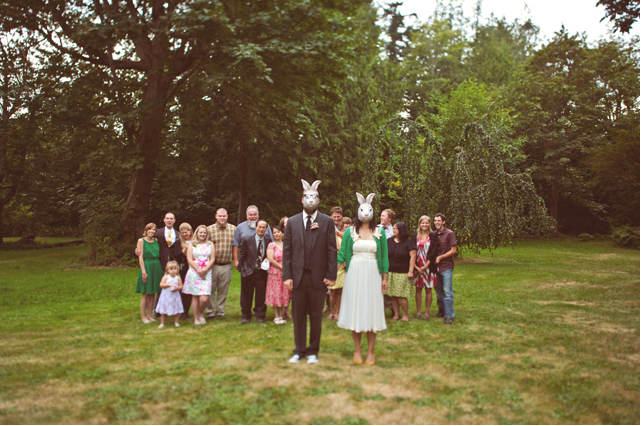 I love when creative peeps share their work with me especially when the event is small and whimsical. Oh and involves playful masks.
Today's beautiful wedding was photographed by a newbie on the
wedding scene,
Seattle based photographer,
Desiree of Des Haigh Photography.
This intimate celebration took place in the hub of northwest Washington State, Samish Point by the Bay. The ceremony was held on the property of this
little house, nature all around and a reception dinner
with close family and friends
at The Williams Point House.
oh-so-enchanting and sweet, right?
Desiree, was kind enough to give some more details about this lovely event.
"Grace and Dylan rented several properties for their family and closest friends to stay for the 4 day event. The Williams Point House was the main attraction for most of the meals and events. They hosted a 8 course meal that was sustainably/locally grow and prepared by a local Chef. The day after the event all the guests (including myself) were invited to head out to the San Juan Islands to go Orca whale watching which was beyond spectacular! The main focus for their entire event was to be surrounded in love by people who understood the special-ness of their relationship and love."
to see more of this wedding go here